M
odifications


Modification of Cimdor 1.2 Kilowatt Power Supply
Initial Problem: Electrical connections between the high voltage transformer and underside of insulating board are of the female push on type. Over time these connections loose their integrity and become electrically intermittent. This situation causes excessive heating and has an avalanche effect on the power supply. Inevitably, the supply fails and a time consuming repair or complete replacement is required.
Purpose of Modification: To alleviate the problems associated with intermittent connections and the overheating of the insulating board.
MES Solution:
· Replace insulating board.
· Replace all wiring on capacitors, high voltage rectifier, and upper section of insulating board.
· Replace push on type electrical connections from high voltage transformer to underside of insulating board with ring type terminals. Insure these are held securely with lock washers and double nuts.
· Replace the high voltage rectifier assembly with a more modernized version of higher ratings.
· Thoroughly clean the outer enclosure of the power supply.
· Test the power supply under load
End Result:
· More reliable operation from power supply.
· Reduced down time.
· Greater efficiency.
Before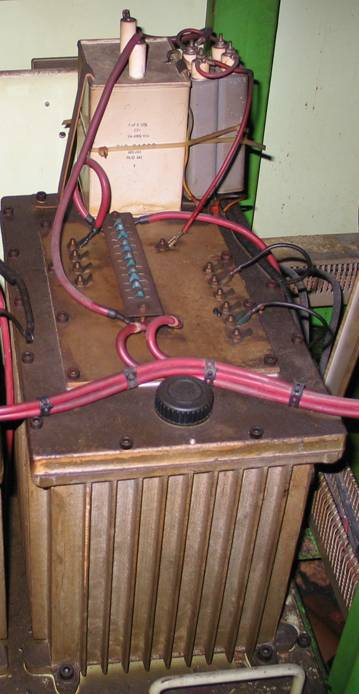 After